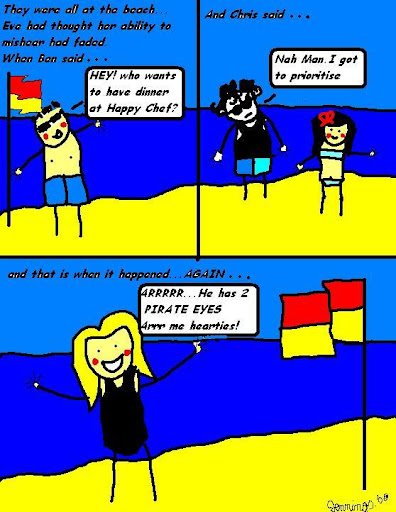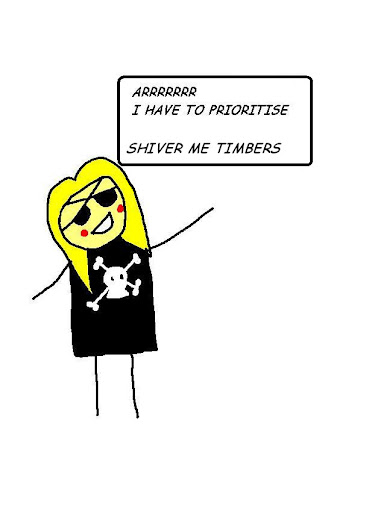 xox eve xox
I know it is not cool to explain a joke but ....
I just need to add that Chris said prioritise like this.....
Pie-orit-ize.
N.B.

6th of May 2008- i have since googled the words Pirate Eyes and that in turn sent me to The Urban Dictionary where upon i discovered a rather ,shall we say,different meaning for the expression-Pirate eyes...Go and have a look for yourself,you know you want to.
Just don't blame me xöx eve xöx